June Garden Overview
08 Jun 2016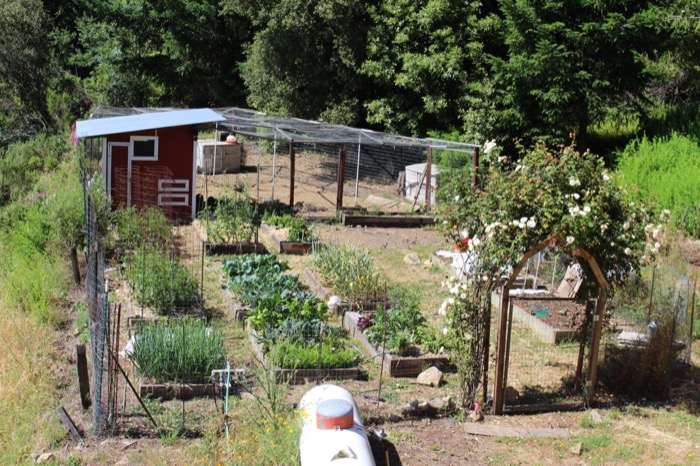 The garden is now very nearly fully planted and, at the moment, well-mowed. Here's a pic of the right-side of the garden, from ground level: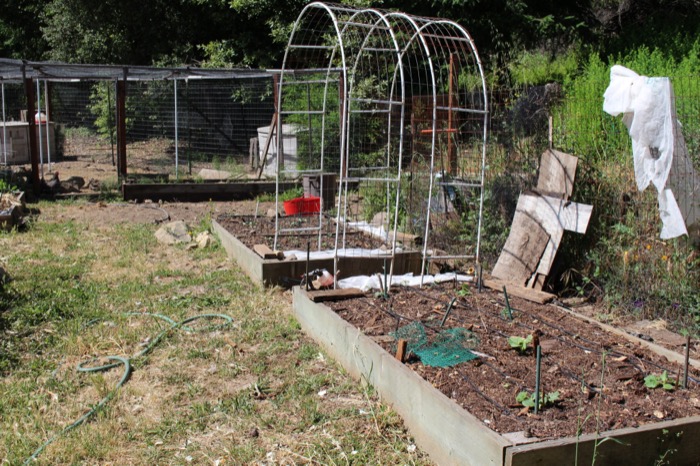 "
There's not much here because I took out two beds at the far end of the garden, and haven't put them back yet. And these are the melon and squash beds, which are just starting to get going. Cucumbers will go up that trellis in the middle.
Things I did this last month:
Planted melons, cucumbers, pumpkins, summer squash, sunflowers, green beans, and cilantro.
Planted more of carrots, beets, kale.
Continually eating bok choy, spinach, lettuces, kale, broccoli.
Things I still need to do this month:
Plant Potatoes.
Plant Sweet potatoes.
Fill in remaining spaces with flowers or herbs.
Finish the fence at the back of the garden.
Keep mowing.
Posted on 08 Jun 2016

•

in blog

•